Kalamunda Accommodation Search
For Cheap, Luxury or Discount Hotels around Kalamunda
Best Accommodation in and Around Kalamunda, Western Australia
If you're looking for a peaceful getaway in Western Australia, Kalamunda should be on your list as it boasts breathtaking views, ample outdoor activities, and various accommodation options. Here are some of the best places you could stay in Kalamunda and its surroundings:
1. Kalamunda Carriages & 3 Gums Cottage: This unique accommodation offers a chance to stay in a restored train carriage from the early 1900s or a charming cottage with expansive gardens. Each unit is fully self-contained with modern amenities and its fascinating history. The property is situated close to the town center and the airport, with easy access to hiking trails.
2. Fairbridge Village: Located in the rolling hills of Pinjarra, just a one-hour drive south of Kalamunda, is Fairbridge Village. The historic property offers various accommodation units, including cottages, apartments, and dormitories, and can accommodate up to 800 guests. The onsite amenities include a pool, games room, and a cafeteria-style restaurant. The village is set on 100 acres of stunning bushland ideal for exploring.
3. Fawkes House Country Spa Retreat: This retreat is set in scenic bushland, a short drive from Kalamunda, and provides luxurious accommodation for those who wish to relax and unwind. The adult-only retreat has five fully self-contained cottages equipped with amenities such as spa baths, fireplaces, and fully equipped kitchens. The property offers a range of spa treatments and therapies to complete the tranquil experience.
4. The Lake House: The Lake House is situated in the charming town of Mundaring, north of Kalamunda. The property is a perfect choice for those who want a luxe experience with stunning views of Lake Leschenaultia. The property has been fully renovated and offers a range of accommodation options, from extra-large king rooms to cozy one-bedroom apartments. Onsite, guests can avail themselves of the luxury outdoor spa and enjoy the locally-sourced cuisine at the onsite restaurant.
5. Bickley Valley Retreat: If you are looking for a secluded accommodation option that feels like an escape from the city, then consider Bickley Valley Retreat, located about 15 minutes from Kalamunda. The property offers four adults-only self-contained retreats, each with its own unique charm. The retreats are nestled among the orchards and vineyards of the Bickley Valley, providing a perfect setting to relax and reconnect with nature.
Conclusion
Kalamunda and its surrounding areas offer various accommodation choices, from historic villages to secluded retreats. Whether you're looking for a romantic escape or a family-friendly vacation, you'll find plenty of accommodation options that suit your preferences and budget. We hope this list will help you make the best decision on where to stay on your next visit to Kalamunda, Western Australia.
This is the worlds leading discount accommodation cross search engine

save up to 80%


This is the same set of services most travel agents use, Free to bookmark and share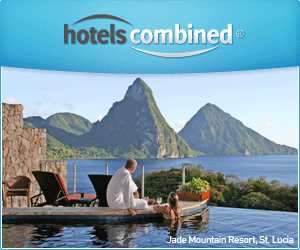 This is the site for Kalamunda Western Australia . Are you searching in the right Australian Region?
MOVE PORTAL